Softesse® drapes
For more demanding procedures
Softesse® nonwoven fabric is the most advanced material available on the market. It is exceptionally comfortable, highly breathable and very water-resistant. Specially designed for long and complex surgical operations. With a variety of different models available, the drapes are designed to satisfy all surgical needs. Packed in a sterile medical blister pack, they are folded so that staff members maintain a clean and sterile environment while handling them. The double adhesive label with barcode means that the product is traceable and easier to store.
| Code | Type | Size (cm) | Pcs |
| --- | --- | --- | --- |
| 270222 | Rectangular drape without adhesive | 75x100 cm | 40 |
| 270223 | Drape with U-shaped cut, without adhesiveand cable hole for aspirator | 133x200 cm adhesive cut 6,5x50 cm | 10 |
| 270224 | Drape with adhesive U-shaped cut and cable hole for aspirator | 133x200 cut 6,5x50 cm | 10 |
| 270225 | Drape with off-centre adhesive opening | 100x150 cm opening 6x9 cm | 25 |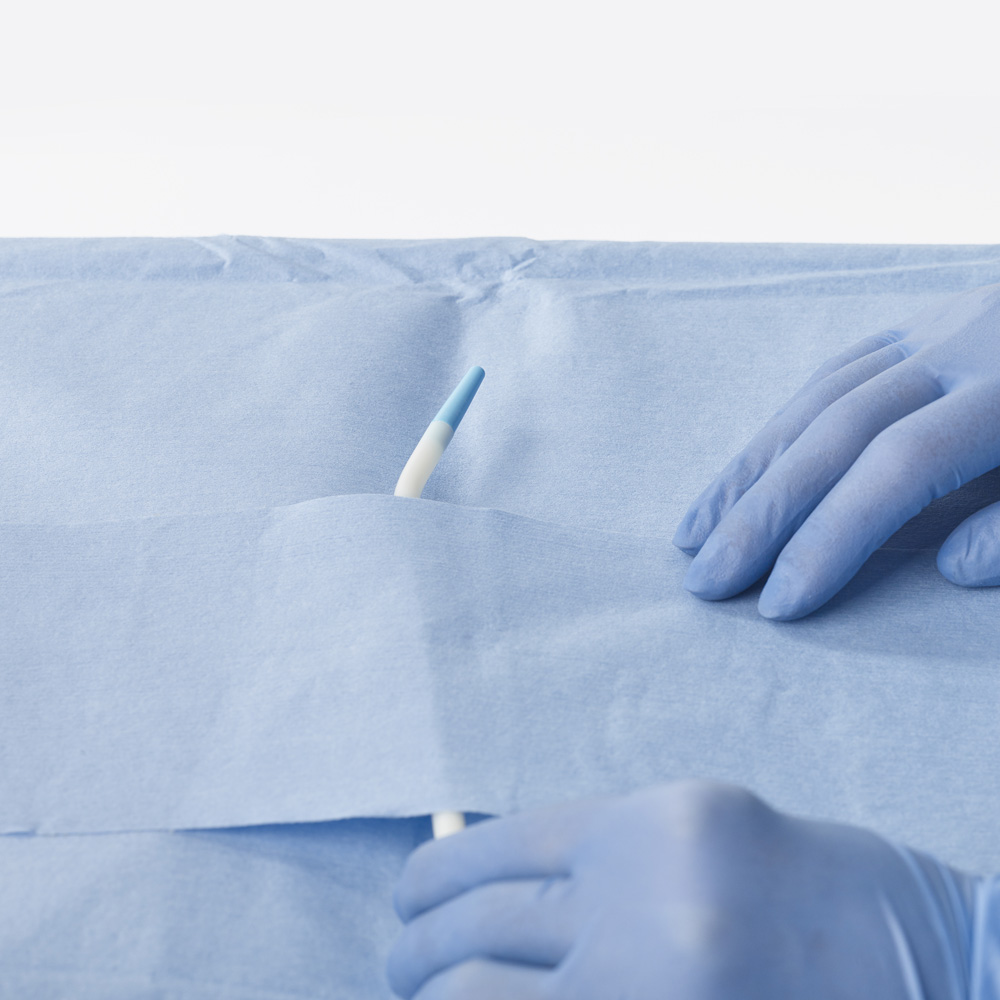 Safe

High drapability: once laid out, the material remains in place without moving or slipping.

Breathable

Softesse® prevents body temperature from rising thanks to the material's high breathability.

Non-reflective

The highly opaque fabric minimises the risk of distractions caused by reflective glares.