Alle® SMS Microfiber gown
Light, comfortable and fits perfectly
| Size | Code - non sterile | Code - sterile | Pcs | Shoulder width | Thorax width | Total arm length | Arm width | Cuff length | Neck circumference | Maximum length of gown | Total circumference of gown |
| --- | --- | --- | --- | --- | --- | --- | --- | --- | --- | --- | --- |
| M | 270422 | 270405 | 12 | 57 cm | 63 cm | 76 cm | 29 cm | 7 cm | 71 cm | 128 cm | 149 cm |
| L | 270423 | 270406 | 12 | 57 cm | 65 cm | 79 cm | 29 cm | 7 cm | 74 cm | 133 cm | 148 cm |
| XL | 270424 | 270407 | 12 | 66 cm | 75 cm | 88 cm | 29 cm | 7 cm | 75 cm | 134 cm | 160 cm |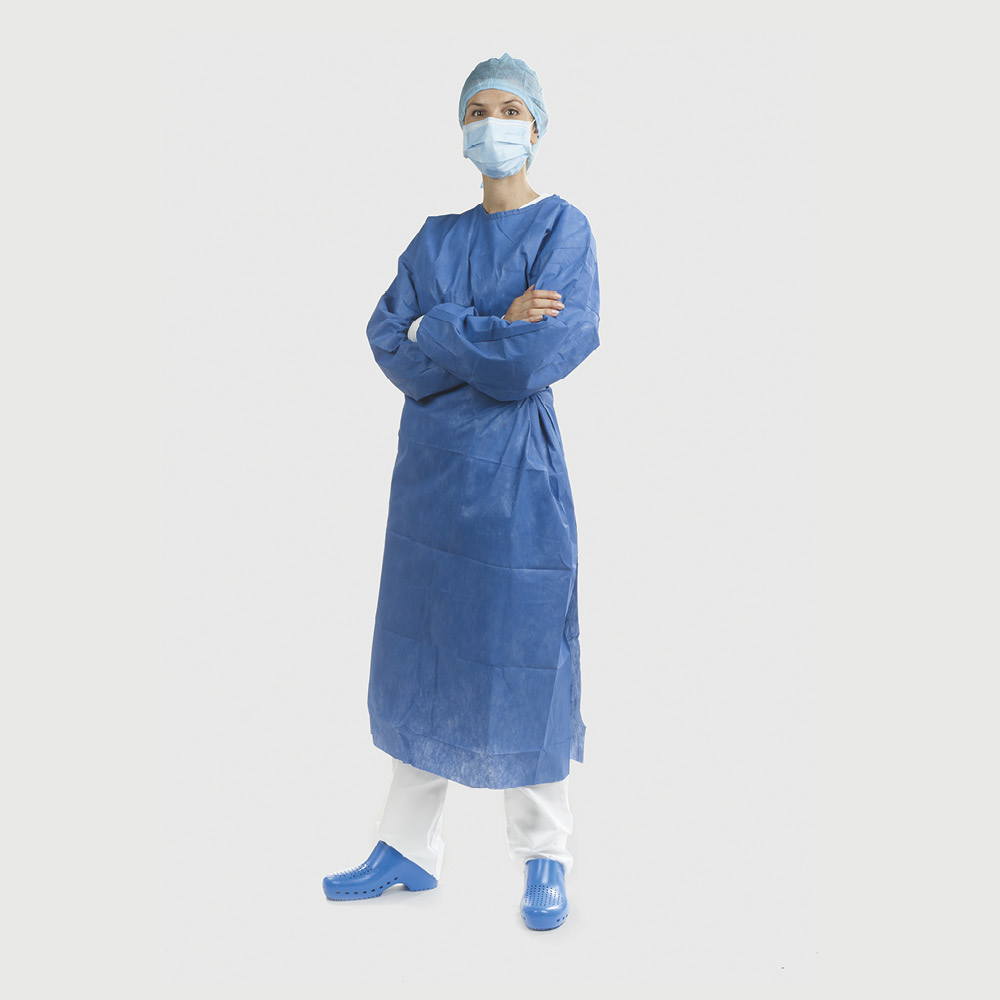 Durable

Perfect for routine, medium-length implant and periodontal procedures.

Comfortable

The unique, enveloping shape provides the perfect fit, with very low risk of the material tearing.

Traceable

Each sterile gown is packed in a sterile medical blister pack and complete with a double adhesive label with barcode to provide maximum traceability.